Your Best Choice, Your Reliable Supplier!
Protein Supplier At Your Service
YASIN INDUSTRY is one of the leading manufacturers and exporters that undertakes the business of high-quality animal collagen and plant collagen for food, health & nutrition, (bio)medical, and pharmaceutical sectors. With high attention on natural-sourced raw material, YASIN helps people feel better and live fuller lives through sustainably-sourced nutrition products, promoting health, fitness and natural beauty.
Cutting-edge Manufacturing Machines
Safe & Sufficient Raw Material Assurance
Annual Capacity up to 12000Tons
Stable & Consistent Collagen Quality
Collagen is the main component of connective tissue and accounts for 1/3 of the total protein in the body. Collagen is a constituent material of human skin, bones, tendons, cartilage and blood vessels. It is rich in glycine, proline and oxime. Acid.Collagen is not only a basic substance for ensuring human health, but also a nutrient for beautifying human skin. Therefore, collagen supplementation is a "basic project" for ensuring health and beauty.
How to Select
Good Quality
Collagen?
Good For Your Body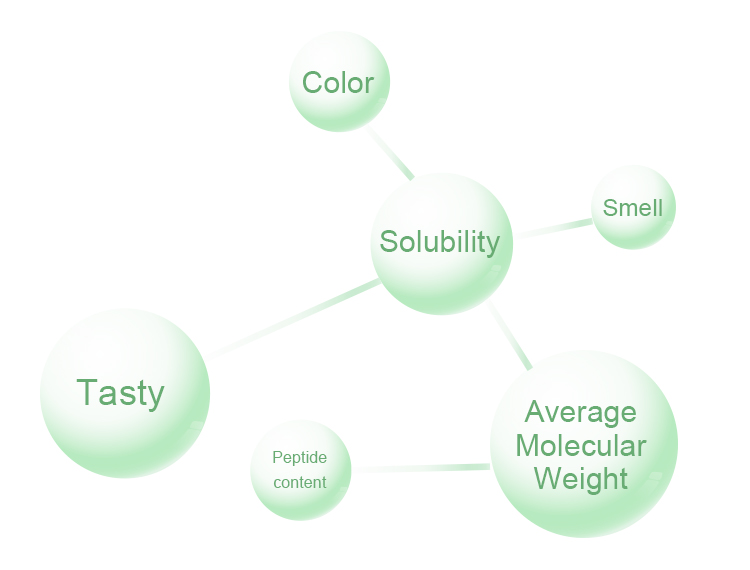 One You Need, All We support!
Yasin protein supplier always come to you.
24th Jul 2019
This chapter is about some of the knowledge about proteins. We aim to give more people a deeper understanding of proteins.
08th Dec 2018
Our third CPHI in Shanghai was our achievement of this very busy starting year. We are established and increase our reputation with client from all over the world. Thanks for everyone who have visited our booth.
30th Nov 2018
The world HNC edition we've been attend with great cooperation and warm welcome from the world. Yasin supplier in collagen and protein increase its reputation. To become the leading protein supplier in asian countries. Collagen supplier are growing demands that we can supply also.